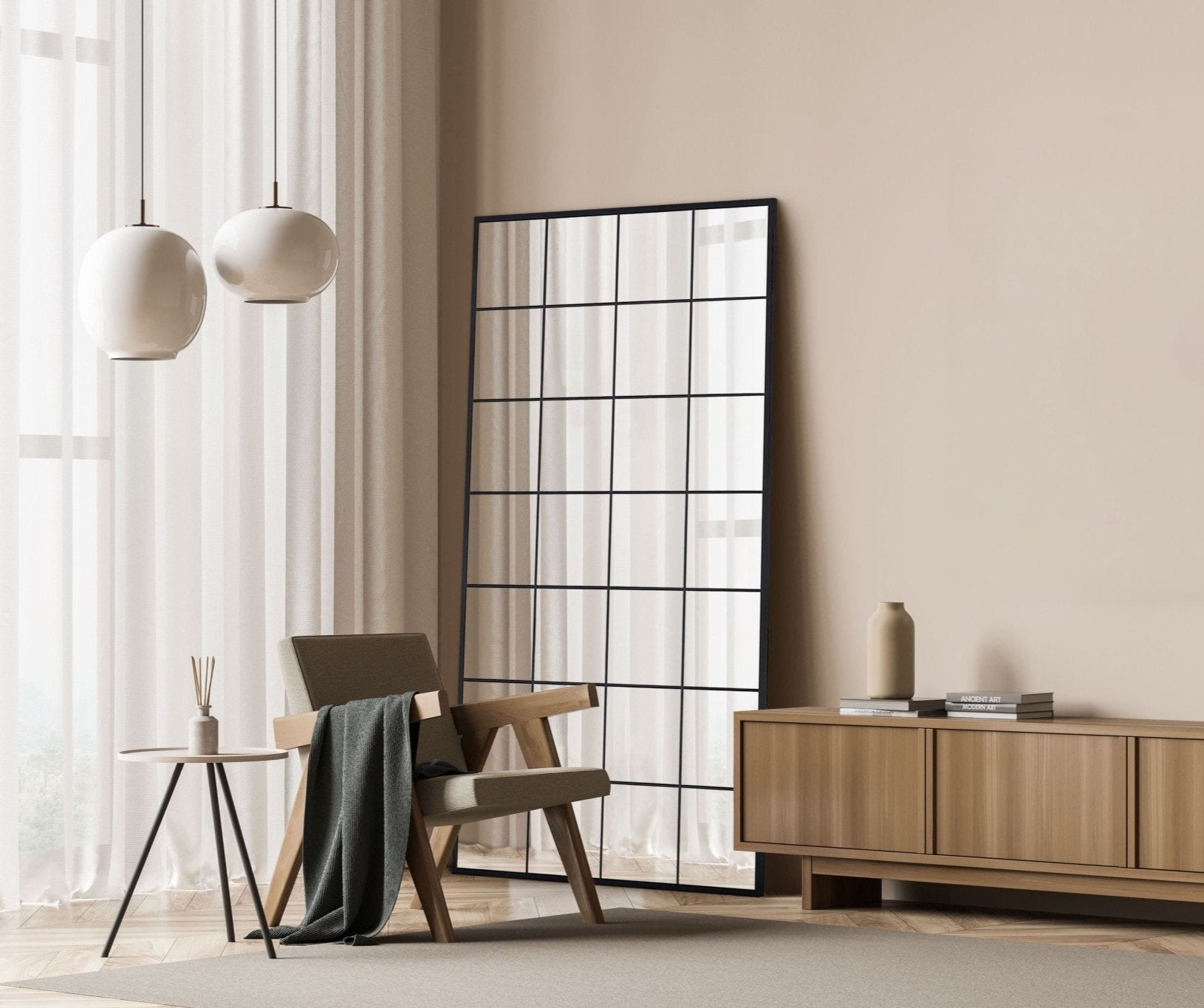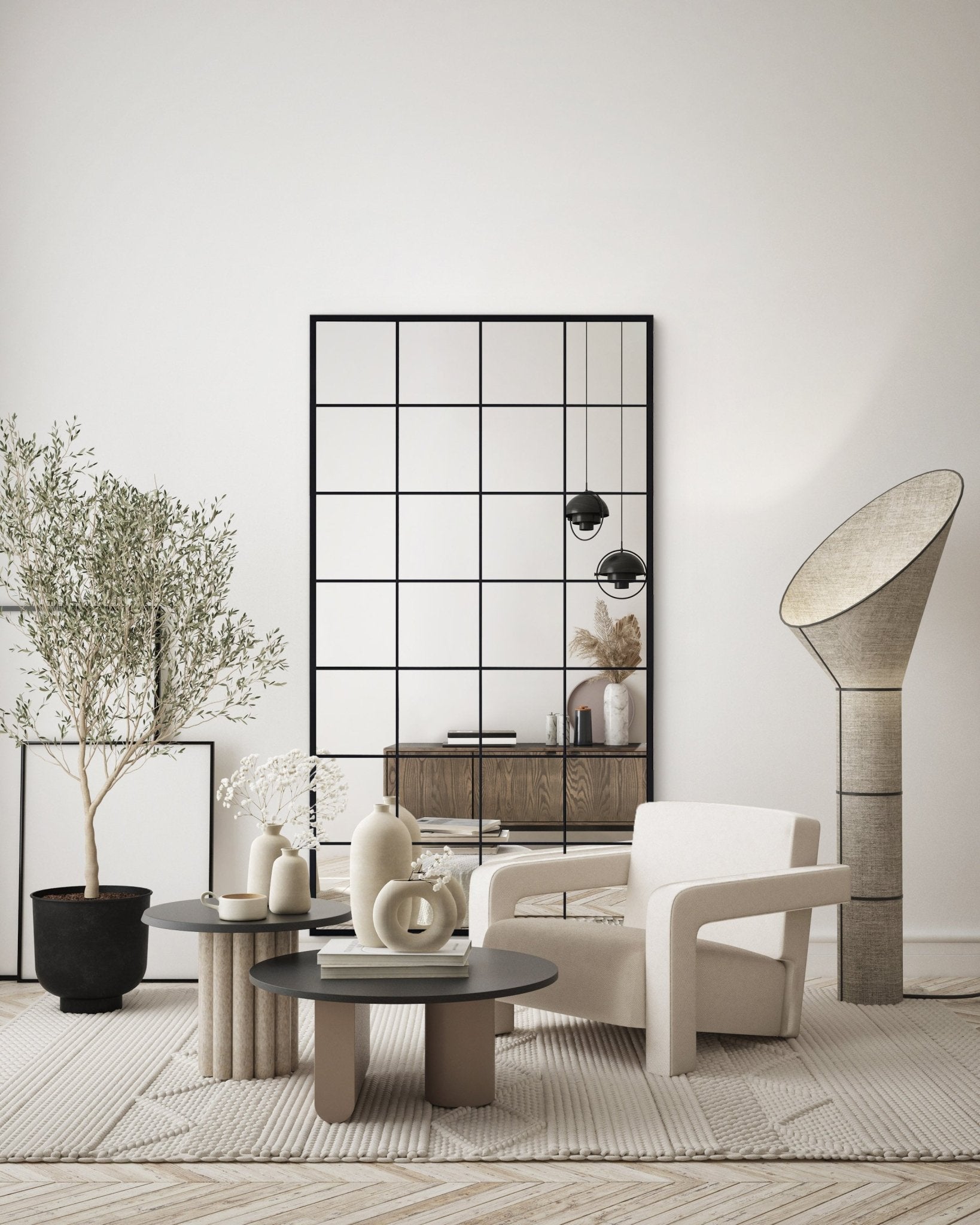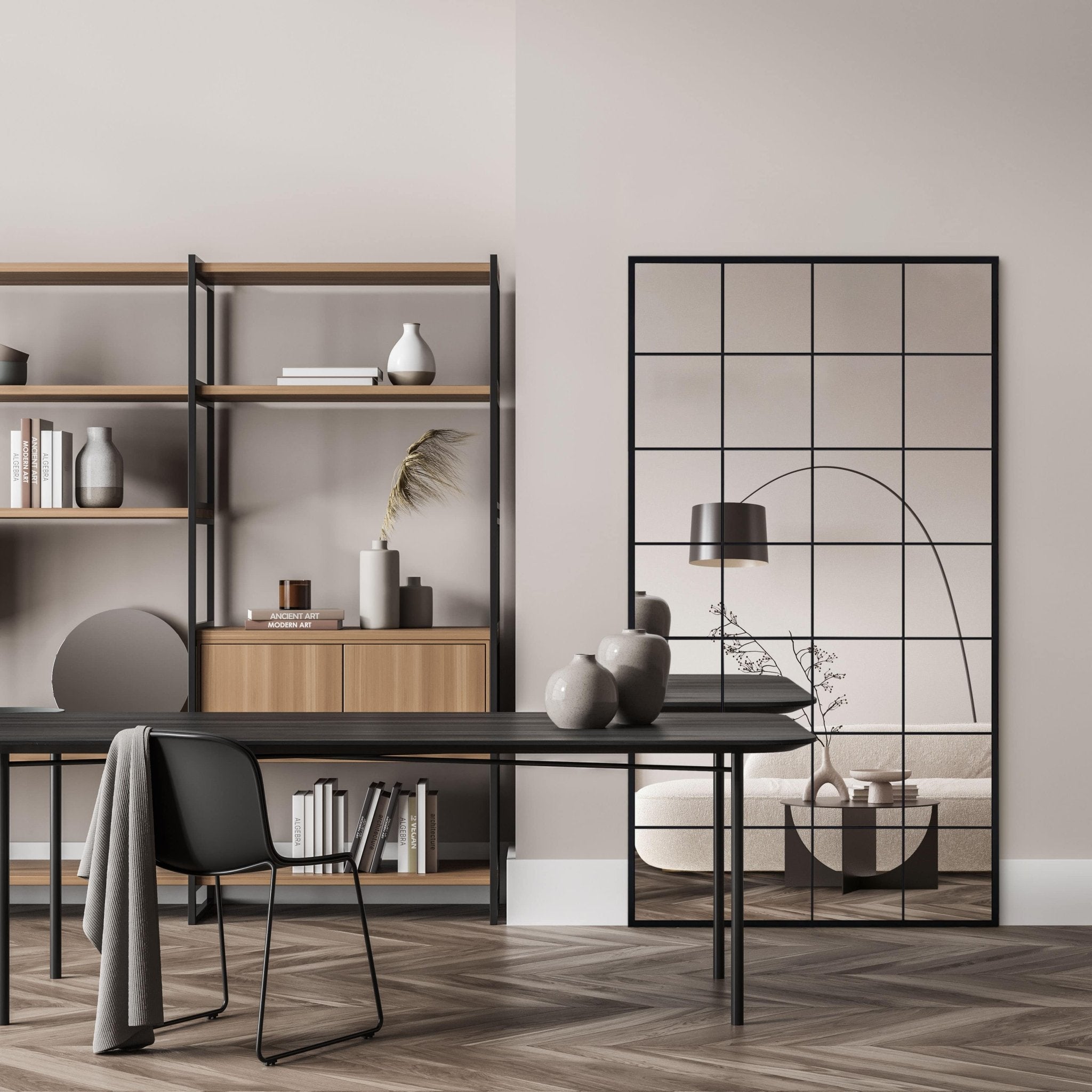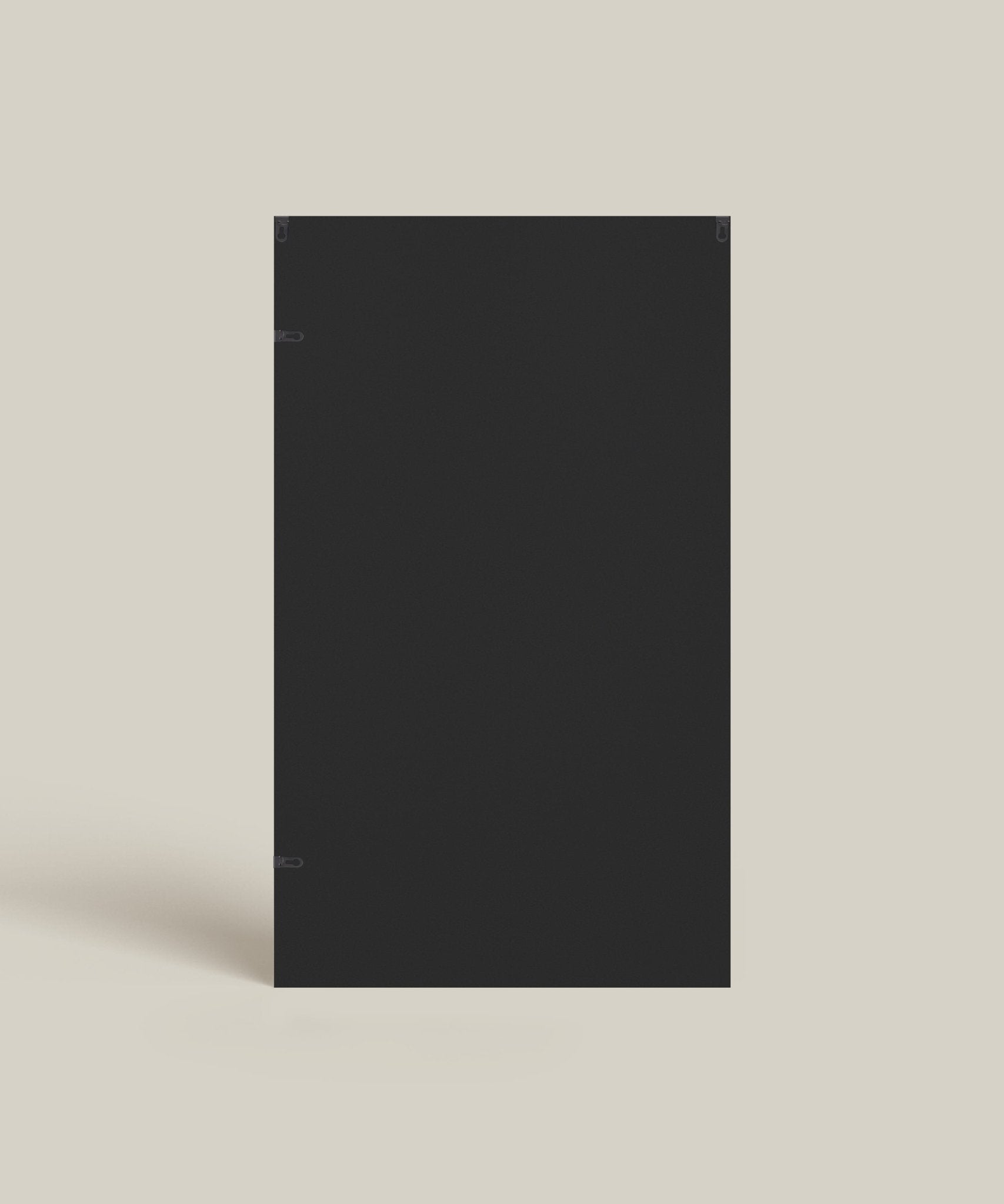 Grid Mirror No. 6 | 210 x 120 cm
---
This industrial-inspired mirror features a sturdy iron frame and a unique grid design, making it a perfect statement piece. Measuring at an impressive 210 x 120 cm, the mirror adds an element of grandeur and sophistication to any space while also adding light and dimension to the room. Hang it or place on the floor to suit your decor and create a striking focal point in any room. Crafted with utmost care and attention to detail, Grid Mirror No. 6 is designed to make a lasting impression. 
Mirror is heavy - Recommended two person handling it.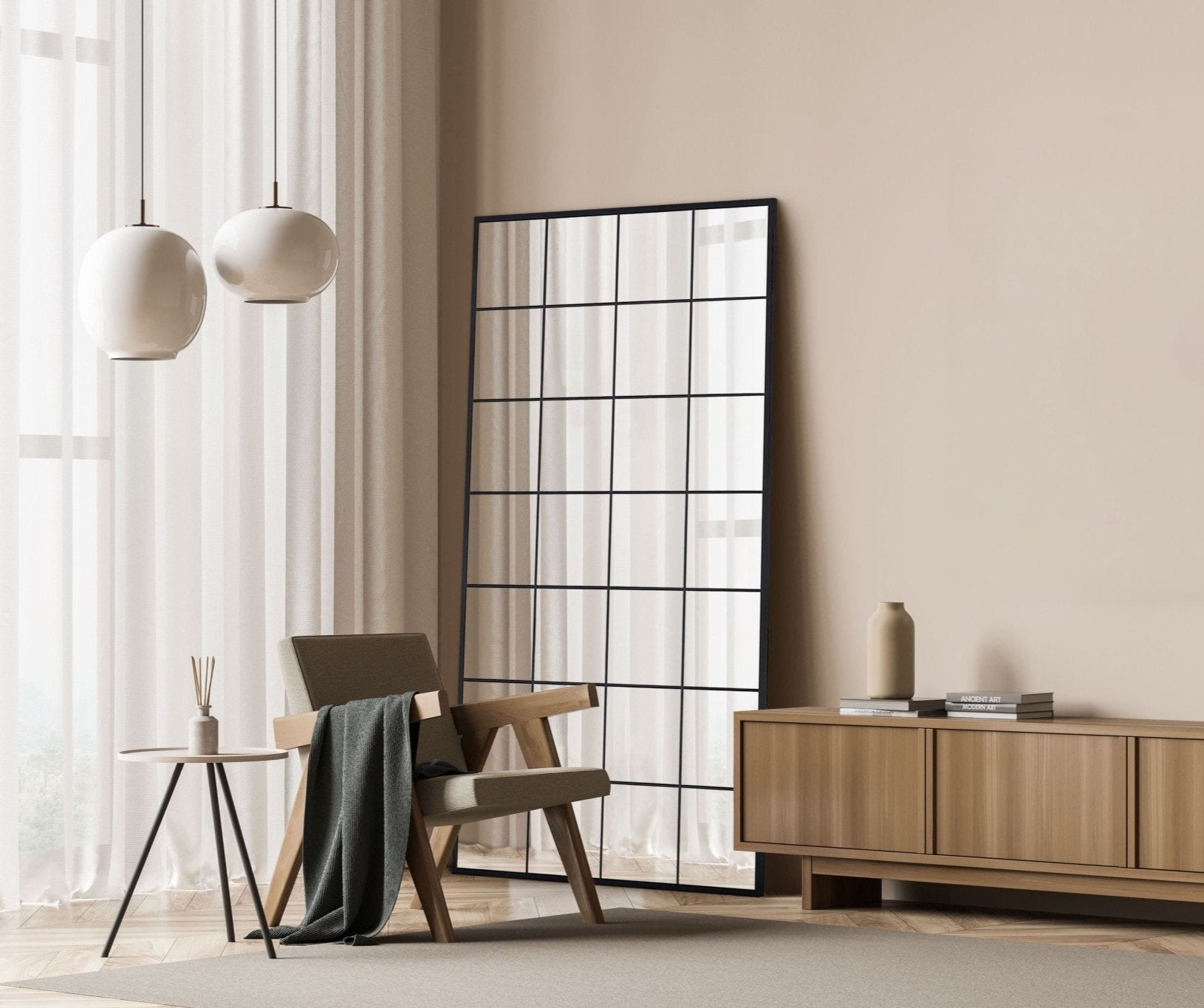 This product has no reviews yet.
This product has no reviews yet.